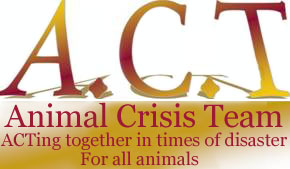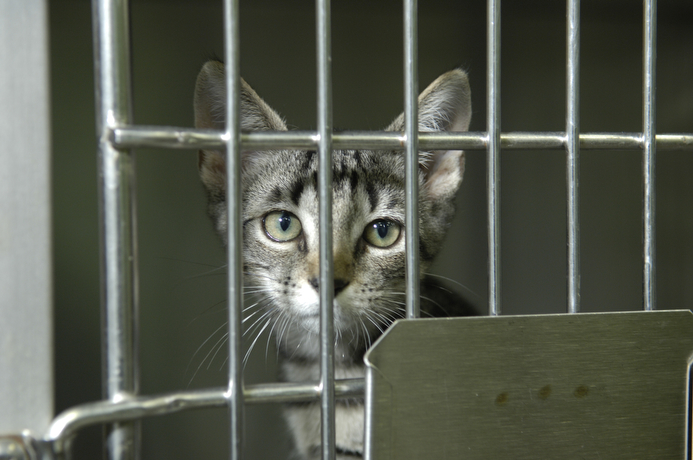 For those of us involved with Animal Crisis Team we understand that the work in the aftermath of Katrina is still going strong. We are currently working with in an effort to re-locate some of the animals in their shelters due to an over flow issue. Simply put they are out of room and need us to help them foster, and take care of animal victims from Katrina. Currently our team is trying to move animals from out of this shelter into our foster homes, and rescue affiliates. It has been a long struggle but something that is more than worth any effort that we have put into this operation.

ACT working together with

PetCo of Gadsden, AL will be

hosting Katrina Kitten/Cat

Adoption weeks!!
Katrina cats, kittens available for adoption
By Kenneth A. Hobson Jr., Times Staff Writer
Published September 30, 2006

Cats and kittens left homeless on the streets of New Orleans by the
wrath of Hurricane Katrina will be available for adoption next week
in Gadsden.

To help eliminate overcrowding of the shelters in the New Orleans area, the Animal Crisis Team, an Alabama-based agency, will
transport six cats and kittens from the Gulf Coast to Gadsden for
adoption beginning next week.

"This is an effort that we have been trying to do for a long time,
and we are grateful to Gadsden for accepting us," Joanne Reints, an
ACT spokeswoman, said.

ACT, an organization formed to aid animals in the event of a natural
or man-made disaster, is awaiting approval for non-profit status.

The agency and Petco of Gadsden are working hand in hand to
get "these Katrina victims" into "forever homes" starting Wednesday
and continuing once a month thereafter, as long as there is a need.

"We want to keep this adoption process steady, in order to guarantee
these animals loving homes," Reints said.

ACT officials say the reason for moving the animals is because
shelters in the affected areas are overcrowded with animals that have
been spayed and neutered.

Because of the limited space, shelters have to trap, spay and neuter
some animals and release them.

Reints said it is important to find animals made homeless by Katrina
homes so that shelters can trap, spay and neuter other stray animals
and find them homes.

"This effort will be taking place all over the United States as soon
as we can get our resources together," ACT Secretary Traci Garrison
said.